---
Relive your favorite gaming memories on this NES themed gaming console! This is a professionally assembled retropie emulation station.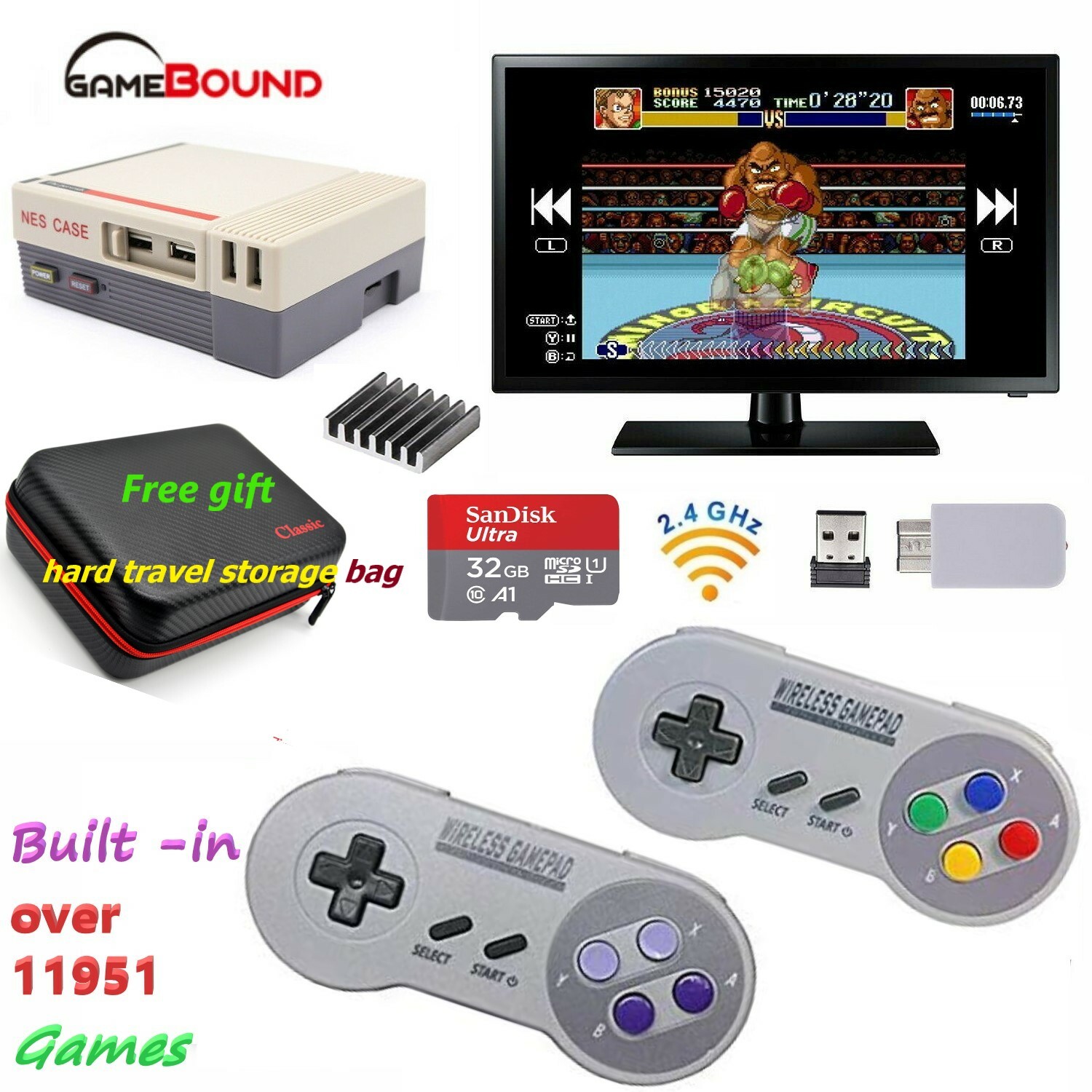 Features:
The Retropie system which uses an NES Replica case and a 32 GB card fully loaded with your childhood favorites

Working power and reset buttons. A fan is preinstalled to ensure that the system doesn't overheat.

Powered by the Raspberry 3 (model B+)

HDMI cable, original box, and power supply included

Convenient travel case included

Instructions on how to get started quickly. No configuration needed!

Create save states at any point in the game - even for games that don't support saving. Preconfigured to automatically save when you quit the game. This can be changed in the settings screen.

Choice of controllers available. If selecting a SNES controller, please specify if you would prefer the multicolor or purple color controllers.

41 Game systems, over 11,000 games - no repeats

English language + FREE TRAVEL CASE+ FREE GIFT paper watch
If you missed out on getting an NES classic or can't find a SNES classic, you've come to the right place. The RetroPie is easier to find and can play more games.
No additional assembly is required. I've set everything up so it's plug-and-play. Just connect the game system to your HDMI compatible TV and start playing! 

The SNES themed casing is smaller than the SNES Classic Mini and designed to look and feel like the original Super Nintendo Entertainment System.
When ordering, please specify whether you would prefer the purple or multi-colored SNES controllers. If you don't let me know, I'll just choose one randomly.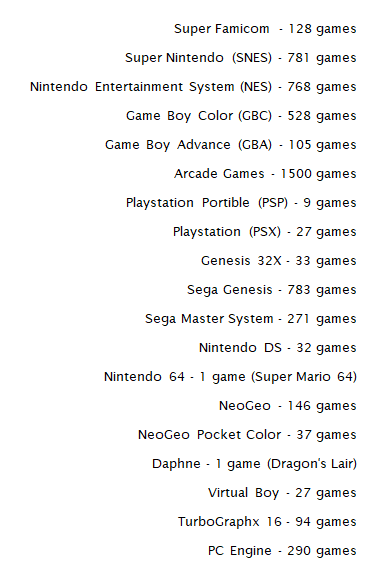 Same day fast and free shipping!
*Note: This is not an NES Classic, it is a raspberry pi gaming system with a case designed to look like a Nintendo Entertainment System.